Blake Wilcox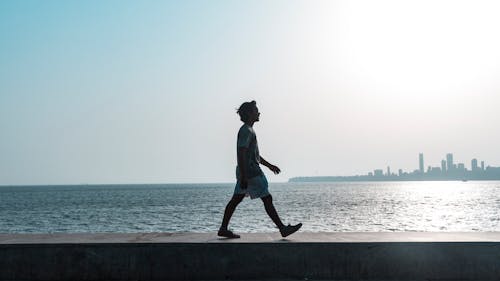 I definitely struggle to fill my spare time, and I hate being idle. I've had this issue for years, but it was only magnified as I moved back to my parents' house in the suburbs due to COVID-19. I took up walking as a free and fun way to fill my time. Walking is a great way to get daily exercise and vitamin D, healing you inside and out.
Step 1: Find a route that works for you.
When I lived in Chicago, I would just wander as far as my legs could take me and then take public transportation home. This system was great but doesn't exactly work in the suburbs. Now, I have to factor in enough energy to get me home. I recommend new walkers to start with a route about a mile long; you would be surprised how tired your legs get if you're not used to walking long distances. Then, you can slowly add mileage; I usually do about 6 or 7 now. It's important to find two or three different routes to rotate between so you don't get bored. And if you get bored of those, start doing them backwards, the opposite way you usually do.
Step 2: Choose an accompaniment.
Some people may hesitate to take up walking because at the surface, it's a boring activity. Walking with no clear destination or purpose can feel like a waste of time. So, why not fill the time with reading a book, learning something new, or listening to that album you never quite got around to. I prefer audiobooks, walking is almost automatic so I can just focus on the piece that I'm listening to. Music is a great alternative if you don't want to focus on a book. When I do choose music to walk to, my favorite song is "Stayin' Alive" by the Bee Gees.
Step 3: Invite a friend.
After a few weeks of walking on my own, I found so many cool places and things I was dying to show my friends. Plus, I've found it's easier to convince someone to come along if you have something specific to show them. My favorite gem I've found is a collection of strange letters written in code hidden in a tree stump.
Whether you think you enjoy walking or not, I encourage you to give it a try when you have a free afternoon. Occupy your ears with something else and just let yourself visually take in your surroundings. There may be surprises in your neighborhood that you had never noticed.